Are you social?  Follow me here:
Diane Harmon \\ Keller Williams from Movement Mortgage on Vimeo.
                               FIGURE YOUR MONTHLY MORTGAGE                               PAYMENT (LESS TAX AND INSURANCE)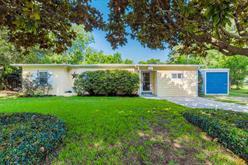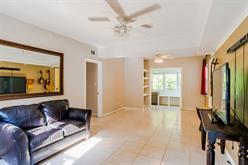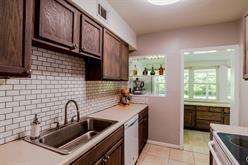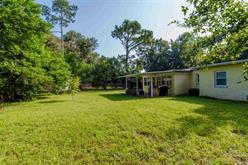 MLS 484864 | 107 Escalona Ave Pensacola, Florida 32503 | VIEW VIRTUAL TOUR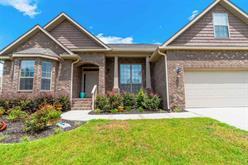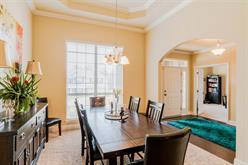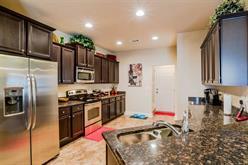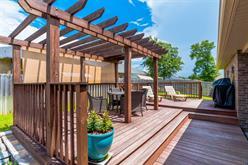 MLS 486971 | 628 Mohegan Cantonment, Fl  32533 | Indian Lake Community | 2666 SF 3/2 Built 2012 | $ 250,000 | VIEW SLIDESHOW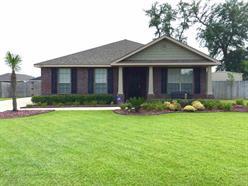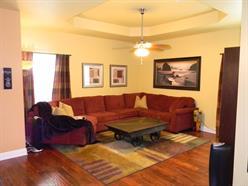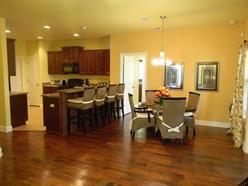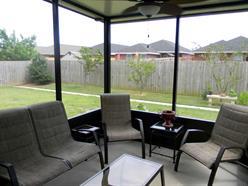 MLS 482851 | 3939 Tuscany Way Pace, Fl  32571 | $176,900 | 3 Bedroom 2 Bathroom |  1764 SF Built in 2010  | VIEW SLIDESHOW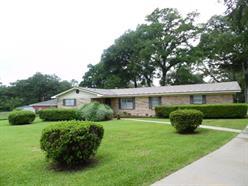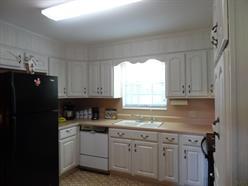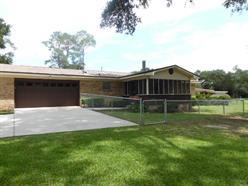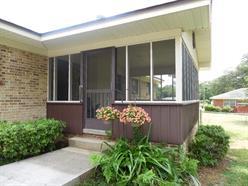 MLS 486425 | 1701 N. 61st Ave Pensacola, Fl 32506 | $114,900 | Three Bedroom Two Bathrooms, Over-sized 2-Car Garage, Screened Porch, Storage Building, over .50 acre NO HOA |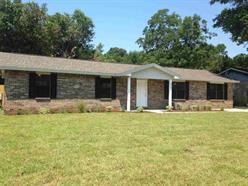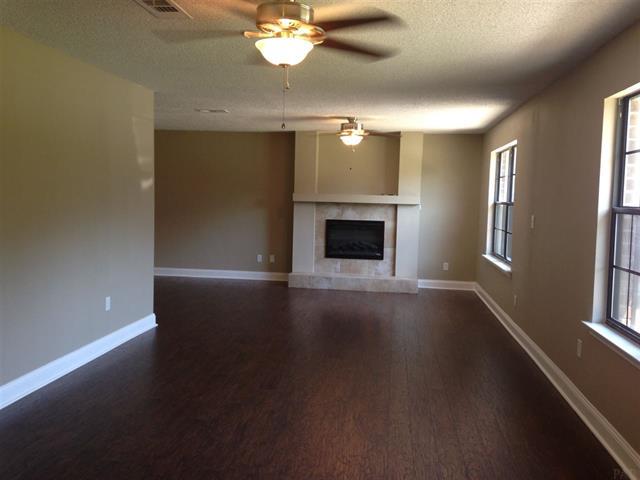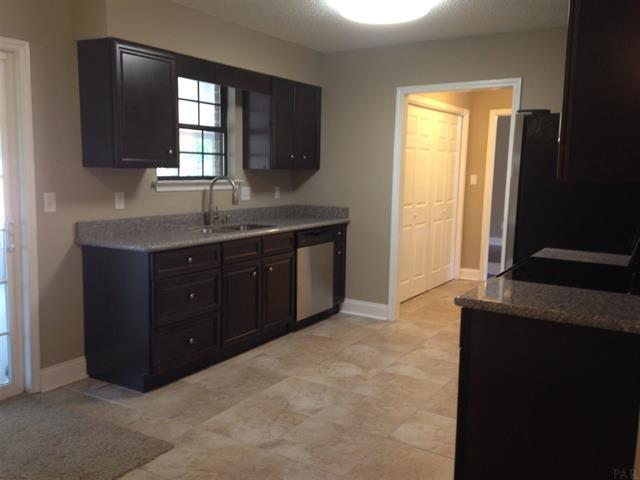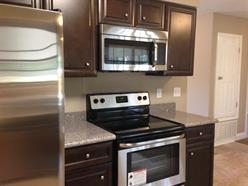 MLS 485960 | 6123 Pam Ave Pensacola, Fl 32526 |  $119,900 | 3/2 1550 SF with 525 SF Florida Room that is not included in the SF | HGTV Makeover | Corner Lot  | View YOUTUBE VIDEO
VIEW ALL HOMES FOR SALE IN 32526 ZIP CODE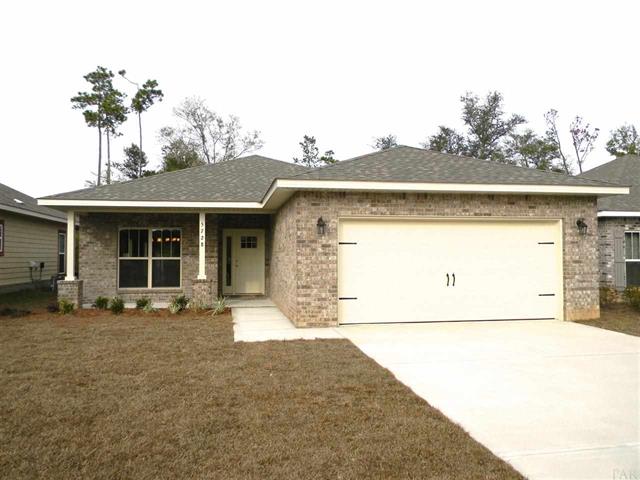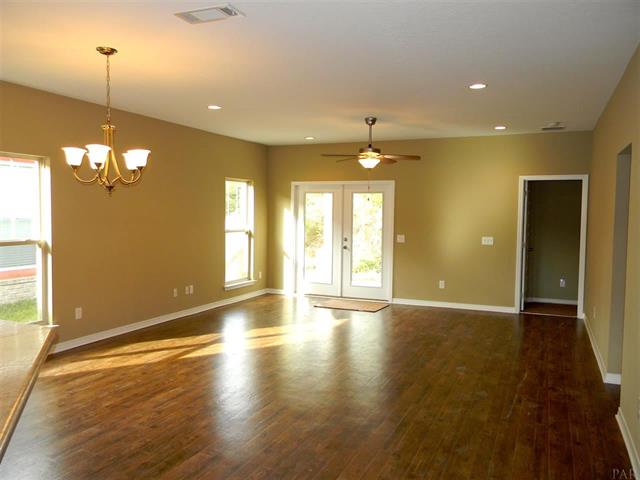 MLS 474286 - 5728 Blackhorse Cir Pensacola, Fl   32526 | $156,655 | 1649 SF 3/2 | NEW CONSTRUCTION | YOUTUBE VIDEO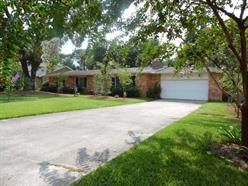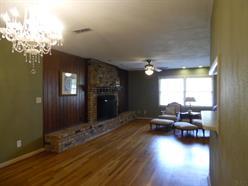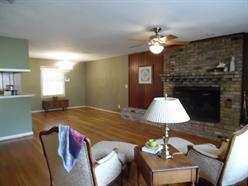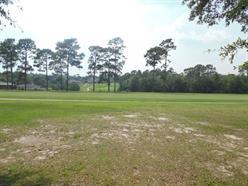 MLS 485646 | 8815 Burning Tree Rd Pensacola, Fl  32514 | $170,000 | 3/2 | 1818 SF | Golf Course on Fairway #5 and view of #6 | Scenic Hills Country Club  | View YoutTube Video 
View All Homes in Scenic Hills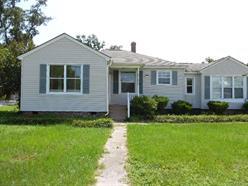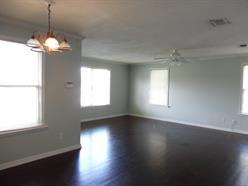 MLS 484649 | 423 S. 2nd St. Pensacola, FL 32507 | 3/2 with water-view | Short Sale sold as-is with third party approval $99,900. | VIEW YOUTUBE VIDEO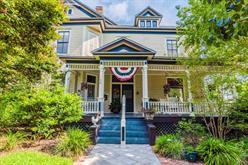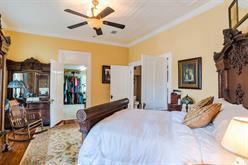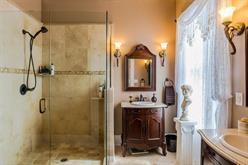 MLS 484231 | 16 W Gonzalez St Pensacola, Fl 32501 | North Hill located in Downtown Pensacola | 4/2 | 3,675 SF | $375,000.00 | Move in Ready
 Click to view Youtube Video  |  Homes for Sale in North Hill | Click to view Slideshow   
JUST REDUCED!!!!!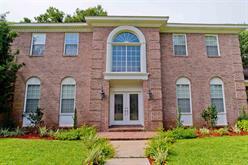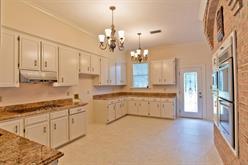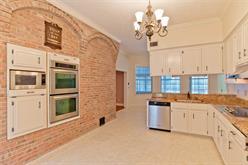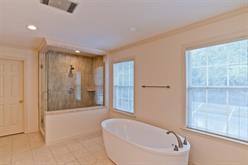 MLS 484071 |  2721 Banquos Trl Pensacola, Fl  32503 | 5,237 SF | Four Bedrooms Four and 1/2 Bathrooms | Screened Pool |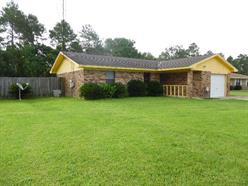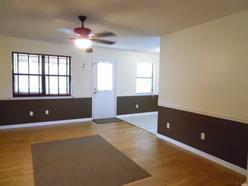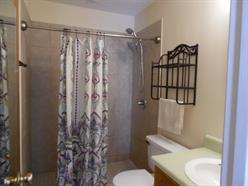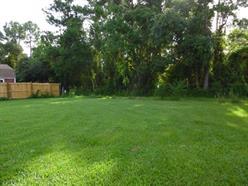 MLS 484117 | 6426 Meadow Field Cir Pensacola, Fl  32526 | $89,000 | Three Bedrooms and Two Bathrooms | Large yard and screened Porch | No HOA | VIEW YOUTUBE VIDEO
  
MLS 483851 | 3939 Tuscany Way Pace, Fl  32571 | Homes for Sale in the  Terra Bella Community | 3/2, 1764 SF Built in 2010 | $176,900 | Homes for sale in Pace | View Slideshow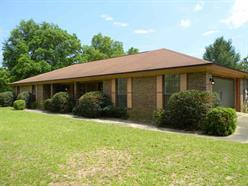 MLS 482727 | 6750 Mystic Ln. Pensacola, Fl   32526 | 4/2 | 2060 SF | $167,000 | View Slideshow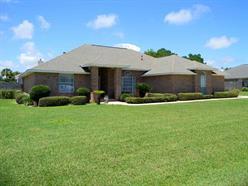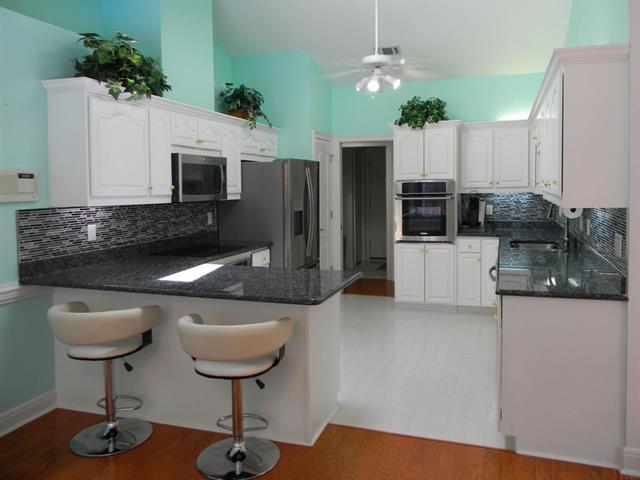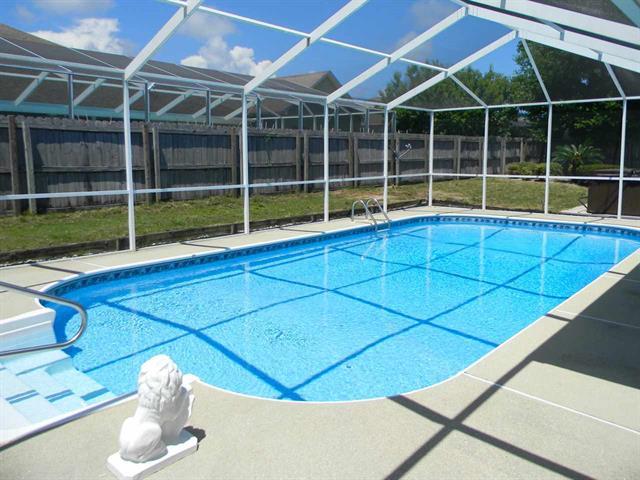 MLS 483415 | 3004 Dauntless Dr Pensacola, Fl 32507 | 2393 SF | Screened Pool | $318,000 | Click to view Slideshow 
MLS 483328 | 2824 Helen St Pensacola, Fl  32504 | 3/2 | $69,900 | Click to view Youtube Video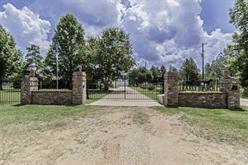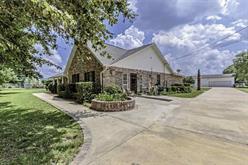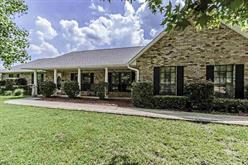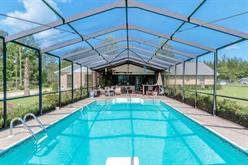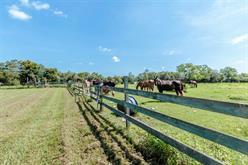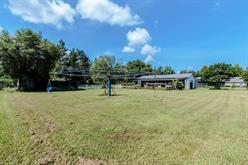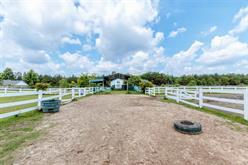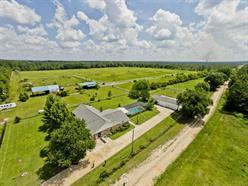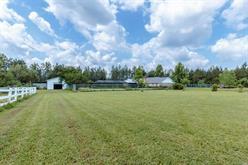 MLS 482385 ( 10 Acres) and MLS 482391 (20 Acres) VIEW YOUTUBE VIDEO
HORSE FARM | RANCH | STALLS | BARN | EQUESTRIAN | TRAIL RIDES 
7380 Walther Rd Milton, Fl  32570 | 4/3 | Enclosed Pool | Bonus Room | 3 Car Detached Garage with Tack Room and 2 stalls | Barn with 6 stalls | Pastures | Hydraulic Horse Walker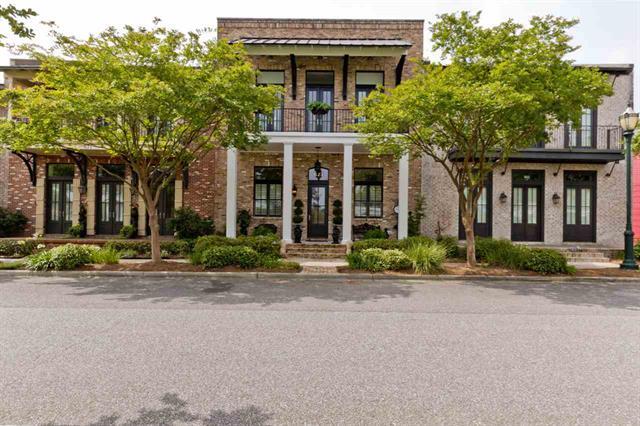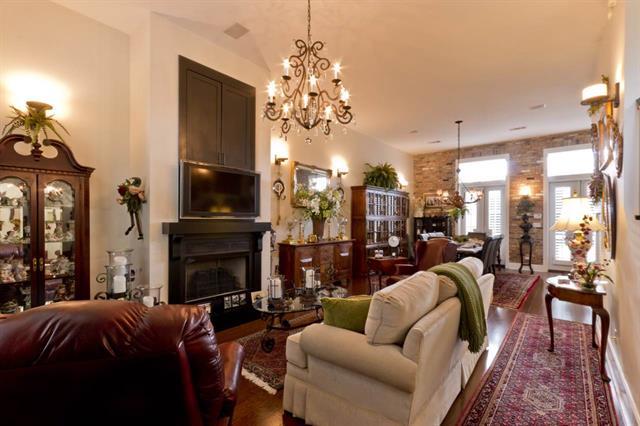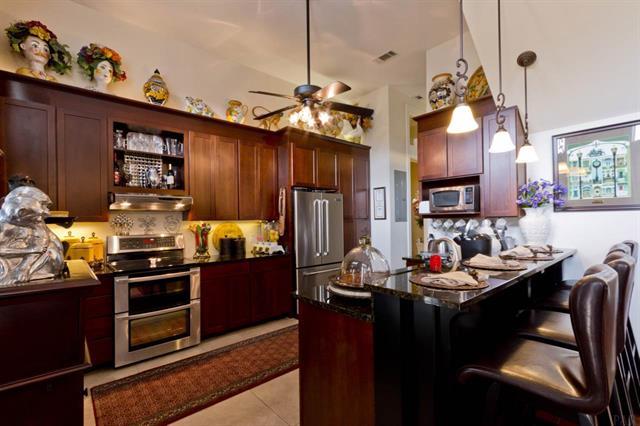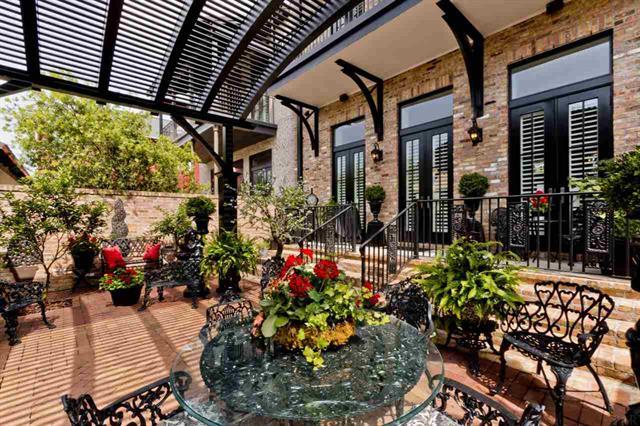 MLS 481509 | 671 Aragon St Pensacola, Fl  32502 | Downtown Pensacola | $599,000. | 2,160 SF | Blue Wahoo Stadium | Beaches | Saenger Theater  | Virtual Slideshow |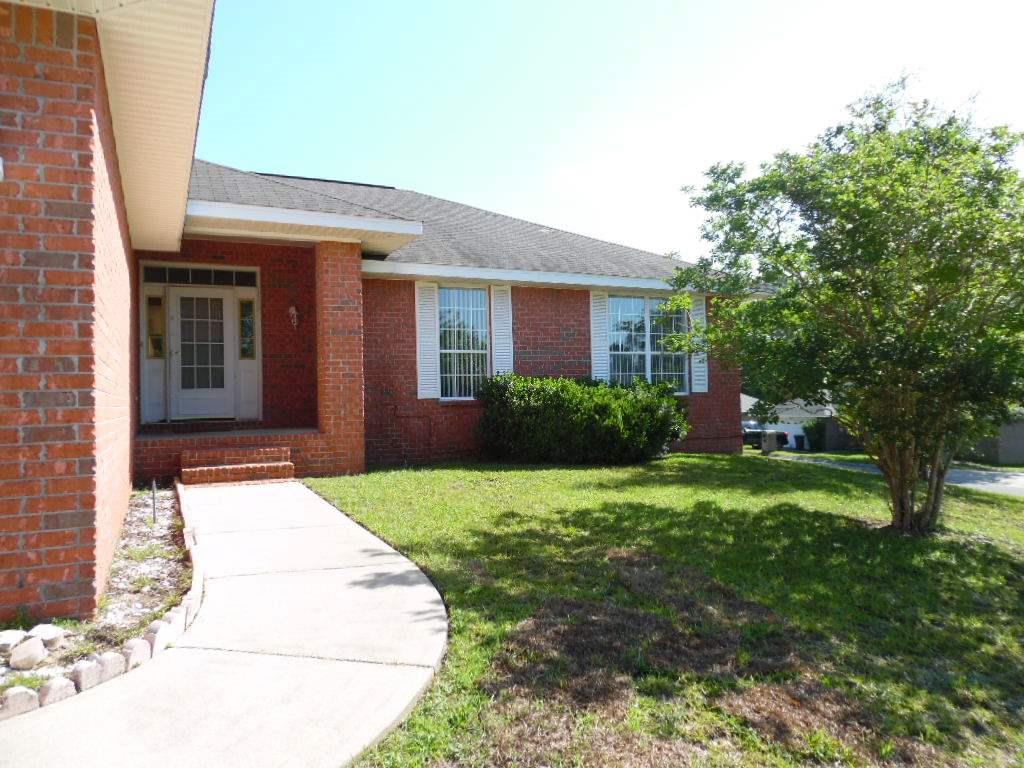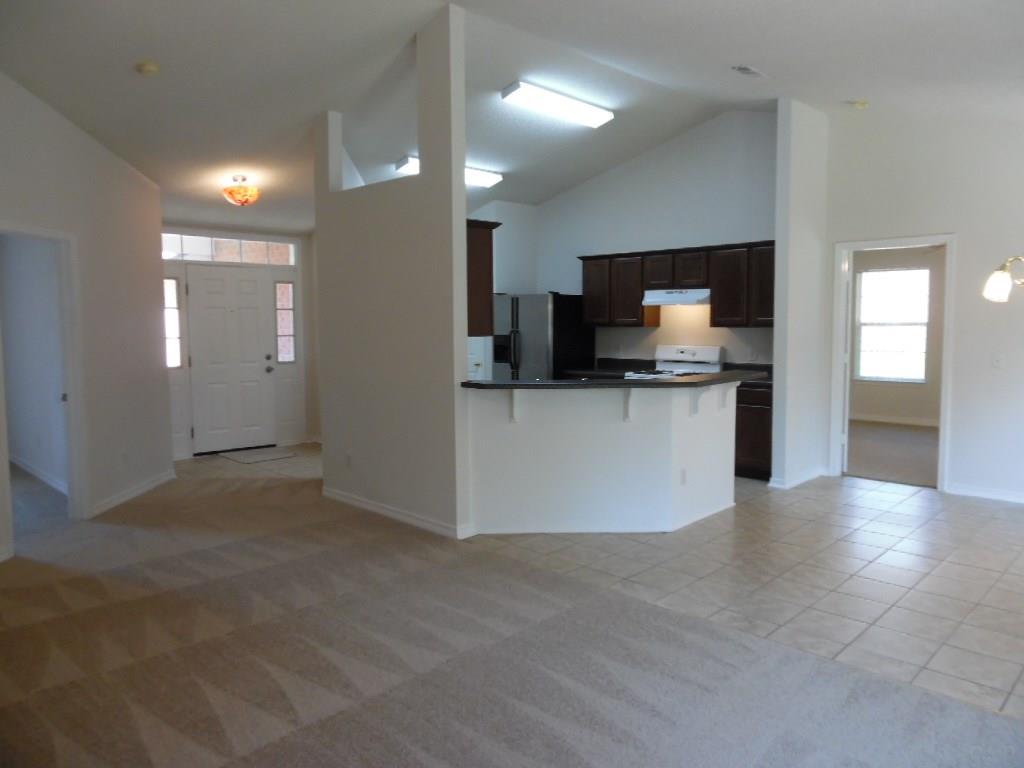 MLS 480858 | 1926 Waxwing Dr Cantonment, FL  32533 | 1800 SF | 4/2 | $158,900 | Near Tate High School, UWF, Target, Public, Baptist Medical Park and much more | View Slideshow | Youtube Video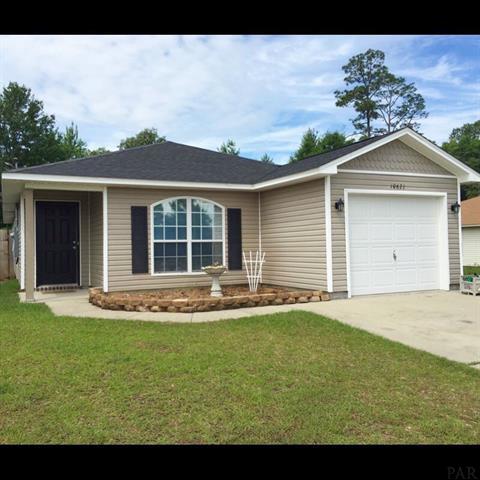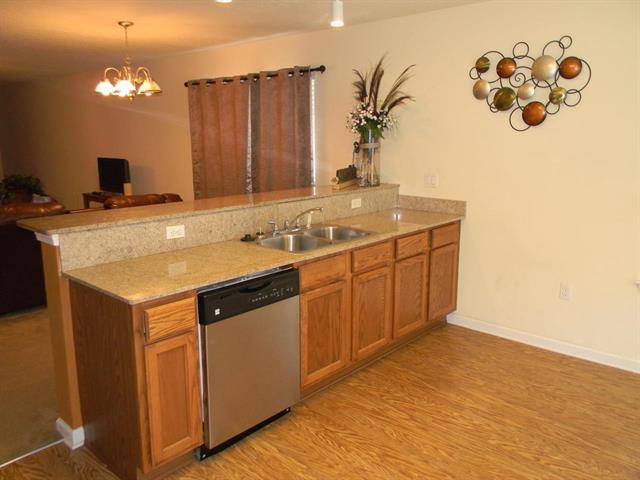 MLS 480583 | 10621 SENEGAL DR PENSACOLA, FL  32534 | 1,428 SF | 3/2 | Built 2010 | Great Schools | View Slideshow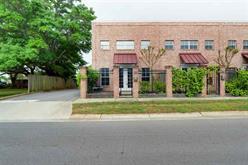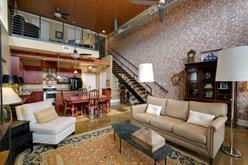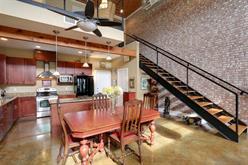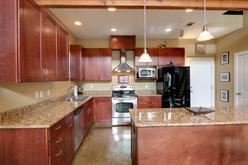 MLS 479658 | 541 D St Pensacola, Fl  |Two Bedroom Two and 1/2 Bathrooms | Located in #DOWNTOWN #PENSACOLA | Historic District Built in 2006 | Two Car Garage $275,000.00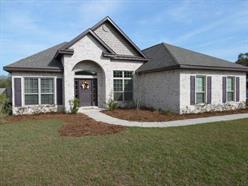 MLS 478254 | 4351 Winners Gait Cir Pace, Fl  32571 | 229,900.00  | CLICK HERE TO VIEW VIDEO
MLS 454042 | 6018 Augustine Dr Pace, Fl  32571 | JUST REDUCED $299,900 | 4/3, 2768 SF | Built in 2013 NEW CONSTRUCTION NEVER LIVED IN | Gated Community - 24 hr Guard |
MLS 474669 | 3014 Palm St Gulf Breeze, FL  32563 | 2068 SF | Built in 2012 |  $225,000.  Move in Ready, Close to Eglin AFB | Homes for Sale in Gulf Breeze, Florida  | Watch Virtual Tour 
MLS 474570 | 1345 WARHOP LANE MOLINO, FL  32577 | NEED A HUNTING CAMP? | 1.70 ACRES | 32,500. CLICK HERE TO VIEW YOUTUBE VIDEO
MLS 472149 | 6486 Kembro Rd Milton, FL 32570 | $109,000 | 3/2 | Close to Whiting Field 
MLS 471009 | | 3508 Beach Haven Cove Pensacola, Fl |  Nice Lot ready to build on | .25 acre located in a cud-de-sac | Close to beaches, NAS and Corry Station | only 5 minutes to Navy Point Boat Launch | 
MLS 458786 7233 Farmers Rd Pensacola, Fl 32526 $198,900  New Construction
View all homes in Weavers Run Community in Beulah
MLS 458783 7245 Farmers Road Pensacola, Fl  32526 New Construction $198,900 CLICK HERE TO SEE VIDEO
Robinson's Mill Community | Now Selling 9 lots | MLS #'S 465295, 465296, 465297, 465298, 465299, 465299, 465300, 465301, 465303, 465304 | 
THIS IS A SHORT SALE: 1312 Houndchase Cir MLS#435033.  NOW LISTED AT 169,900. Foxrun Subdivision view all homes in this neighborhood. Great location off 9 Mile road. Four homes have sold in this community this year for an average price of 200,000. VIEW ALL HOMES FOR SALE IN FOX RUN.  
HOUSING TRENDS NEWSLETTER THIS MONTH IN REAL ESTATE - AUGUST 2015
BUYING STILL CHEAPER THAN RENTING WATCH THE VIDEO ABOVE
Click here for: FORECLOSURE HOMES IN PENSACOLA
Click on the picture to view the Youtube video. MLS# 452935 and MLS# 452933. This gated community on Innerarity Island at Perdido Key has all of the outdoor beach living you will love. From a gated community to boating and beach access. These lots are high and dry and ready to build on. Both lots listed at $19,900.00 each lot.  Near Galvez Landing a public boat launch only minutes away and you will be fishing in the Gulf of Mexico. Near NAS, Corry Station and the VA Hospital. What are you waiting on build your dream home today.
If you are a potential home buyer take the time to tour the wide selection of homes during the Parade of Homes and get a first-hand look at the latest innovations in home building, including design, construction, insulation, security, sound systems, windows, landscaping and other key elements of new home construction. Attending the Parade of Homes can also afford individuals the chance to learn what to look for in home construction and know what mistakes to avoid. In addition, builders, Realtors, and other construction industry professionals will be on-site during the pararde to answer questions and provide information to interested buyers.
The 2013 American Dream Home will be constructed by Ricky Wiggins Builders, Inc. and is a Pensacola Energy Comfort Plus Home.  The home will be located in the 2013 Parade of Homes central site, Nature Trail, located on the south side of Nine Mile Road, one mile west of I-10 off exit 5.
NATURE TRAIL A GATED COMMUNITY IN PENSACOLA, FLORIDA
 Waterfront on Pensacola Beach - VIEW ALL WATERFRONT HOMES. 
VIEW ALL HOMES IN EAST HILL AND NORTH HILL COMMUNITY
                       Welcome to Pensacola Florida home of Historic sights like Fort Pickens at Pensacola Beach where you camp and enjoy Pensacola Beach or you can find Beach Front homes and Condominiums as well as Attached Homes on the water.

Why live anywhere else enjoy the beach every day. Portofino Condos on the Beach.

Beautiful sunsets, restaurants like Peg Leg Pete's, Hemingway's and Flounders. Come enjoy the beach life. I can help you find the perfect home on Pensacola Beach, Navarre Beach or homes in Gulf Breeze and Navarre. If your next duty station is Hurlburt Field there are great homes located near the base. Holley by the Sea in Navarre host a community center, deeded beach access, three community pools, one solar heated pool, tennis courts and basketball courts only minutes to Navarre Beach. Search for homes in beautiful Destin Florida
LAND AND ACREAGE FOR SALE: There are some great areas in Cantoment, Walnut Hill, Molino and Pace Florida where you can buy acreage and have a builder custom build the home of your dreams. Well look no more.
LAND AND ACREAGE FOR SALE 1-10 ACRES 

ROCK BOTTOM CONDO'S FOR SALE- NOW IS THE TIME TO MAKE THAT PURCHASE CLICK TO VIEW CONDOS FOR SALE
NOW IS A GREAT TIME TO BUY WATERFRONT ON PENSAOCLA BEACH CLICK HERE TO SEE WHAT IS AVAILABLE ON THE WATER STARTING UNDER 300,000

HOMES WITH POOLS IN PENSACOLA FLORIDA
WATERFRONT HOMES FOR SALE IN PENSACOLA FLORIDA GULF BREEZE PERDIDO KEY
WATERFRONT PROPERTIES HOMES AND TOWNHOMES

Portafino Condominums at Pensacola Beach Florida-Portofino offers wonderful amenities such as Tennis, 8 swimming pools, indoor heated Olympic pool,spa, indoor jacuzzi, fitness center with steam and sauna rooms,dining and Conceriege. You'll also enjoy boat rides, kayaks and sailing. Easy walk over to the Gulf and enjoy chair set ups with umbrellas! All this and more just waiting for you to enjoy the Florida Life Style!
Pensacola has some Great Historic Homes in East Hill and North Hill. Quaint cottages and homes that date back to the early 1900's or new homes built in Argon Court with Unique Cottage Style Homes as well as Downtown Historic Homes and Townhomes and Condominiums. Live minutes or a bike ride to Downtown Pensacola.  Home of The Blue Wahoo Stadium, Dharma Blues, Pensacola Little Theater, Helen Back, Jackson's and Joe Patti Seafood.
Cordova Park

Cordova Park is a great area to live in with established homes near Cordova Mall, Pensacola Regional Airport, Pensacola State College, Sacred Heart Hospital and only minutes to Downtown Pensacola and I-110. See what is available

There are great homes in Cantonment with great communities like, Robinson's Mill with new construction being built now with homes starting in the mid 200,000 and up,  Brookside Hills, Rosedown, Kings Road, Magnolia Lakes, Shephards Grove, Fiddlers Walk. There are so many great communities to choose from and the school district has some great schools in this area. Close to NAS and Corry Station. A great area to raise a family. Homes in Lakes of Carrington with that suburban feel but only minutes to shops, malls, and downtown Pensacola and some of the most affordable new construction. Great homes in Molino Florida country living at its best with land and acreage. Bring the horses and four wheelers. Land and acreage for sale in Pensacola Florida
Land for sale in Molino Florida 5 acres of wooded land 5060 Chestnut Road
Land for sale on Scenic Highway 125' on Escambia Bay WATERFRONT
Lot for sale in MILESTONE off Nine Mile Road 15 Culpepper ST

For our Military families who want to stay near NAS or Corry Station or near the VA Hospital there are some great communities near the back gate of NAS. Homes for sale in zip 32506 and 32507 in Pensacola Florida. Search communities like Heron's Forest  a gated community with deeded beach access and a community pool. Seaglades, Emerald Shores, The Estates of Emerald Shores, Chandelle, Perdido Estates, Grand Lagoon, Leeward Cove, Landfall, Southwind, Chanticleer, Lillian Woods, Manchester and Southwoods with New Construction Search all homes near NAS and Corry Station.
Homes for sale in Perdido Bay Country Club in zip code 32507 near NAS and Corry Station.
Heron's Forest Gated Community near the back gate of NAS Pensacola

Innerarity Island is a great place to live near Grand Lagoon State Park, Pensacola National Seashore, Innerarity Island, beaches, restaurants and great boat landings like Galvez. Hub Stacy's is located on site offering a great lunch and great bushwhacker's after a long day on the water fishing and boating. Homes at Innerarity Island,  Condominiums on Innerarity Island.

Condos for sale in Perdido Key - Lost Key in Perdido Key Florida - Framed by the natural beauty of Perdido Key, Lost Key is ideally located between historic downtown Pensacola and the pristine sugar sand beaches of Orange Beach and Gulf Shores.

Lost Key Golf  Redesigned by the Arnold Palmer Design Group in 2006, the par 71 signature designed championship course features the new Sea Dwarf Paspalum grass from the tee through the green for the optimum in quality playing surfaces and green speeds. Each golf hole includes five sets of tees, and offers players of all skill levels a unique visual and strategic playing experience.
If you are looking for Gated Communities you can search for homes for sale in Nature Trail in Pensacola Florida.  The Nature Trail Community features a 6,000 sq. ft. Lodge (Community Center) with swimming pools, tennis courts, playground, fitness center and 5 miles of walking trails through 400 acres of Conservancy Land that surrounds the development. Convenient to I-10 and to entertainment and shopping, this gated and guarded community is a great place to live. Home for sale in Nature Trail 8200 Foxtail Loop. Homes for sale in Stonechase located in Pace, Florida is a community featuring home sites with homes ranging from Patio homes priced from $170,000, to Estate homes with prices starting in the mid 200,000. This neighborhood is located in Santa Rosa County and conveniently located just east of Pensacola with easy access to Highway 90 and Interstate 10. The upscale community host a gated entrance, sidewalks and parks. This community offers the country lifestyle but only minutes to hospitals, schools and downtown Pensacola. Homes for sale in Stonebrook is a Gated Golf Community in Pace Florida with homes surrounding an 18 hole gold course in Santa Rosa County. There are a variety of homes that will suit any lifestyle and a highly sought after neighborhood. You have two tennis courts, beautiful lakes with fountains that adorn this esqusite community. High and low handicappers alike find happiness at Stonebrook Golf Club. With elevation changes, uncommon for this area, elevated tees and greens and picturesque fairways and water features, Stonebrook is considered the premier golf facility in the area. Recently, Stonebrook Golf Club and Tanglewood Golf and Country Club combined forces to offer you great golf at affordable prices.  Homes for sale in Ashley Plantation in Pace Florida is great community that host home builders like Thomas Homes, DR Horton and other great builders. Another urban development hosting new construction at affordable prices. Homes for sale in Tamrell Forest another Thomas Home subdivision located in Pace, Florida. Homes for sale in Pensacola Eleral in Beulah in Pensacola Florida with Thomas Homes new construction. Homes for sale in Keystone a gated community in Pensacola.

How do I find the report card on schools in Pensacola Florida? Locate Schools and Report Cards here in Escambia County and Santa Rosa County. Escambia County Property Appraiser and Santa Rosa County Property Appraiser.
How do I file for Homestead Exemption? Remember to file Homestead Exemption before March 1 of each year. Escambia County Property Appraiser and Santa Rosa County Property Appraiser.
  I NEED INFORMATION ON THE CLOSING PROCESS WHEN BUYING A HOME. CLICK ON THE PICTURE AND WATCH THIS SHORT VIDEO
Do you need to be approved for a loan click on this link and get approved today
Contact Realtor,  Diane Harmon or Realtor, Preston Murphy with confidence someone with integrity and honesty to serve you and all your Real Estate needs.  We offer these services on this site for FREE and without obligation. We want to be YOUR real estate experts. As your trusted, professional real estate partner, we will help you find the best home in your area within your price range. And together we will sell your home, for as much as the market will bear, and as quickly as possible. We have a great track record for getting homes sold. As PENSACOLA natives we know the area well and will do our best to find you a great home for a great value. YOUR best interest is what is most important to us.

Buying and selling a home is one of the biggest investments of a lifetime. As top real estate professionals, we have the experience and track record you are looking for. Please call us today Diane Harmon 850-232-5854 or Preston Murphy 850-380-0571. Real Estate agent in Pensacola Florida Fl
Preston and I look forward to serving all your Real Estate Needs.